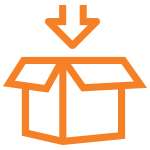 Leave the dirty work to us and get your security deposit back.
After your office relocation is complete, chances are the last thing you're thinking about is cleaning your old space. Decommissioning, which often calls for the removal of furniture, technology, and other assets, can be a burdensome undertaking. 
At Used Office Furniture Seattle, we have dedicated decommission experts that remove what call the "hassle tax" and restore your space to broom-swept conditions. We will coordinate every detail of the project so you can get back to business as usual, without juggling multiple vendors and service providers. Our goal is to make the process as smooth as possible, ensuring full compliance of lease obligations and return of your security deposit.
Office Furniture Liquidation
Voice & Data Cable Removal
Technology & Green Recycling
Office Space Restoration
Equipment Lease Returns